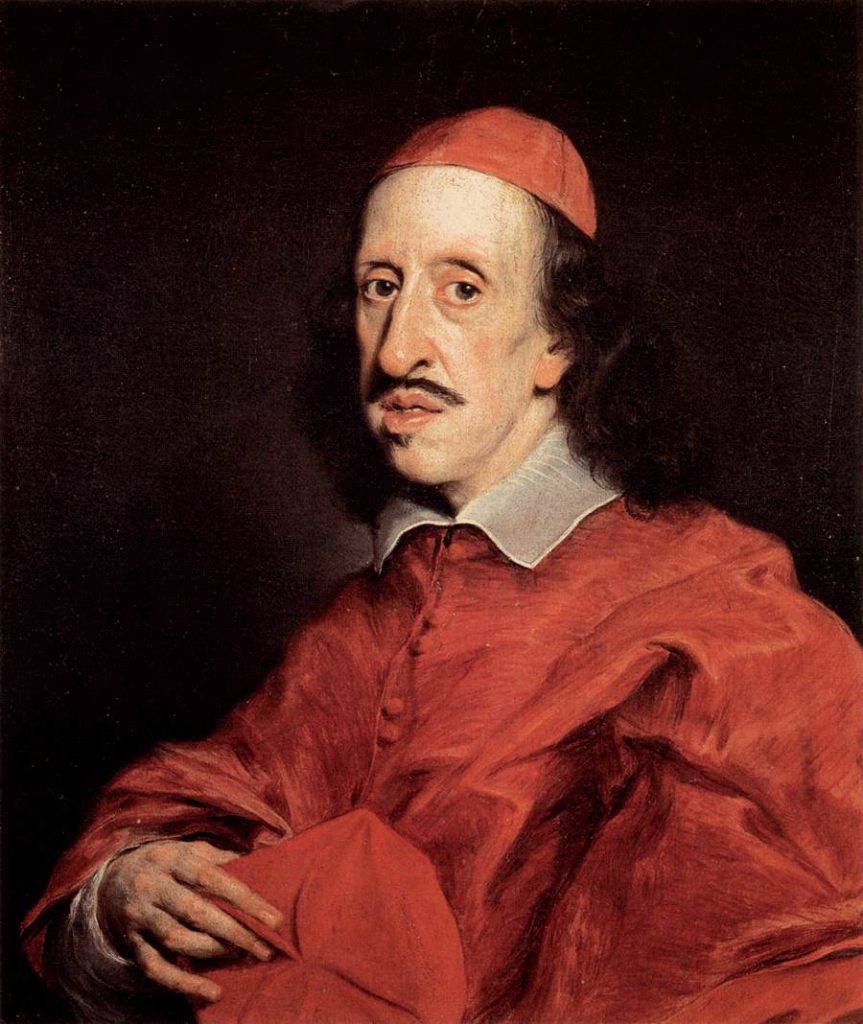 Cardinal Leopoldo de' Medici (1617-1675) was the son of Cosimo II de' Medici. His education was unusually wide-ranging, including instruction in painting by Sigismondo Coccapani and in the natural sciences by disciples of Galileo Galilei.
He served his eldest brother Ferdinando II de' Medici as Governor of Siena in 1637 and 1644 and made official visits to Modena in 1639, Innsbruck in 1646, and an informal visit to Rome in 1650. He was created a cardinal in 1667 (though he did not take priestly orders until 1674) and achieved much influence in the Curia during his visits to Rome in 1668 and 1669–1670.
Leopoldo was an energetic patron of literature, the natural sciences and the fine arts. He wrote poetry himself and long served as the Medici representative in the Accademia della Crusca, the academy of Tuscan language and literature. He and Ferdinando shared a keen interest in natural philosophy, and Leopoldo presided over the Accademia del Cimento, Europe's first academy of experimental science. He was an amateur artist of some talent, as can be seen from his one known painting, the portrait of the singer Martelli currently found at the Uffizi in Florence, Uffizi. Many of his papers contain casual drawings, caricatures, landscape drawings and designs for scientific instruments.
His celebrated collections, housed primarily in his apartment in the Palazzo Pitti, included Classical antiquities, paintings, drawings, ivories, ceramics and a noted library of books. His most sustained interest was in Classical antiquities, mostly coins and engraved gems, although he owned notable sculptures, including the Ludovisi Hermaphrodite and the Venus of the Casa Palmieri-Bolognini. From 1651 to 1656 Father Peter Fytton supervised his acquisition of antiquities; he later relied on the antiquarians Francesco Gottifredi, Ottavio Falconieri, Leonardo Agostini, Pietro Andrea Andreini and Francesco Camelli. The last catalogued the collection of coins and gems, which in 1671 were arranged in two specially designed cabinets.
Leopoldo began purchasing significant paintings in 1639, when he commissioned Guido Reni's Cleopatra (Florence, Pitti).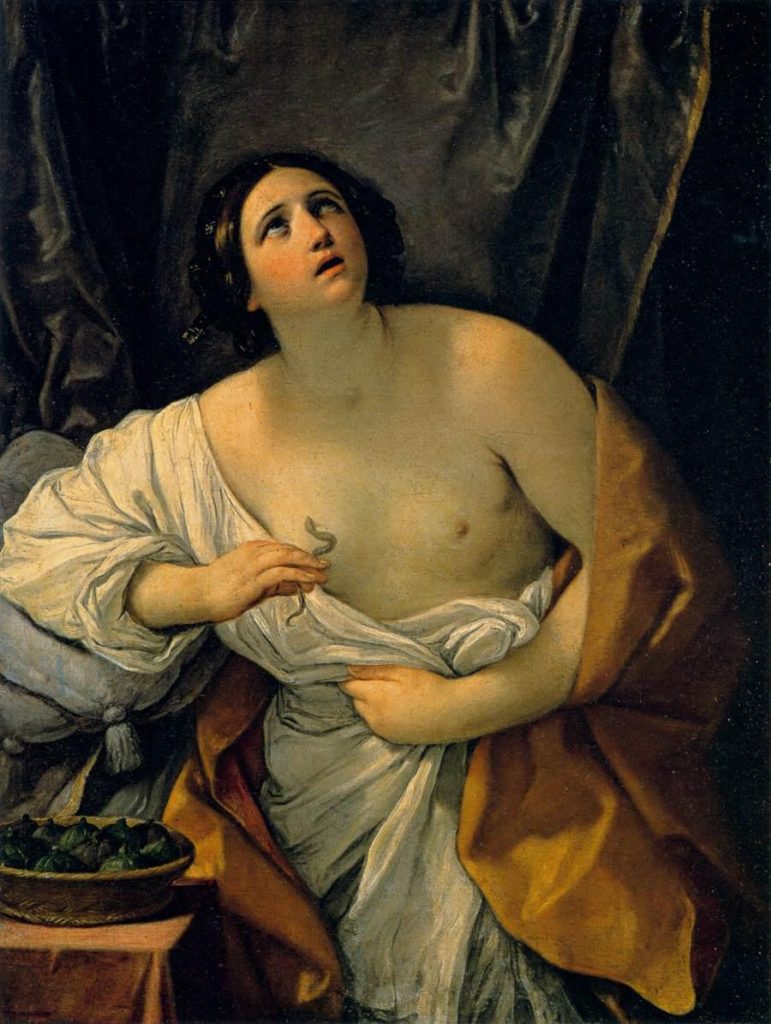 At his death he owned 700 pictures, including distinguished 16th-century Venetian works acquired in the 1640s and 1650s through Paolo del Sera, a Medici agent in Venice.
In 1654 he and his brothe Giovanni Carlo de' Medici bought del Sera's famous collection, including Titian's Concert (1508–11; Florence, Pitti), Giovanni Girolamo Savoldo's Transfiguration (1525–8) and Paolo Veronese's Annunciation (c. 1555; both Florence, Uffizi).
Though Leopoldo owned contemporary Florentine paintings, his patronage of living artists was relatively modest. Balthasar Stockamer, however, carved many ivories for him in the late 1660s, including a large Crucifixion (Florence, Pitti), designed by Ciro Ferri.
The collection of drawings, a comprehensive one organized in accordance with Giorgio Vasari's principles of historical progress, was begun in 1658 and grew rapidly with the help of agents throughout Italy and in the Netherlands, to whom, in 1662, Leopoldo circulated lists of the works collected to date so that they could attempt to fill in the gaps. By 1663 he owned drawings attributed to 308 artists; by 1673 he had 8143 drawings attributed to 535 artists; and in 1675 he had 11,247 drawings attributed to 654 artists.
They were organized, after his death, into 105 volumes by Filippo Baldinucci and Lorenzo Gualtieri and now form the core of the Uffizi collection, though the volumes were dismantled in the 19th century. The most highly valued were the Venetian, Florentine and Emilian drawings, mainly figure drawings and compositional studies from the 16th and 17th centuries. There were many 17th-century Florentine drawings by such artists as Lodovico Cigoli, Cristofano Allori and Bernardino Poccetti. Among the non-Italian drawings were some outstanding examples of Jacques Callot and Claude Lorrain.
In 1664 Leopoldo set out to form a gallery of self-portraits by all noteworthy artists, past and some present, which should reflect their creators' essential style. Again the main strength of the collection was 16th- and 17th-century Italian, with Tuscan and Emilian artists being most prominent and including specially commissioned portraits of Guercino and Pietro da Cortona (1664; Florence, Uffizi; the Guercino is possibly a copy). Self-portraits by foreign artists included those of Rembrandt, Jusepe de Ribera and Robert Nanteuil. The gallery, finally numbering 130 examples arranged in chronological sequence, was celebrated for its rarity, originality of conception and scholarly significance. After Leopoldo's death, the whole collection was moved to the Uffizi and greatly augmented. From the mid-1660s, too, he collected painted portrait miniatures (Florence, Uffizi), which by 1673 numbered c. 700 and were mostly installed in a specially designed cabinet (untraced).
Leopoldo's collecting demonstrated an exceptional historical consciousness and methodological rigour, reflecting his scientific and antiquarian experience. He is often cited as a pioneer of modern connoisseurship and museum practice. A feature of his practice was the extensive use of a network of Medici dependants (Ferdinando Cospi, Annibale Ranuzzi and Carlo Malvasia in Bologna; Paolo Falconieri in Rome; Paolo del Sera and Marco Boschini in Venice), co-ordinated from the early 1670s by Baldinucci, his curator and agent in Florence. Committees met throughout Italy to share art-historical information and to attribute available drawings and portraits. It was through this kind of involvement with his patron's interests that Baldinucci came to produce his Notizie de' professori del disegno (Florence, 1681–1728), which represented a successful outcome to Leopoldo's efforts to promote a publication that would update Vasari's Vite (Florence, 1550). The systematic organization of Leopoldo's collections, albeit motivated by a desire to suggest the perfection of the arts under Medici patronage, influenced the subsequent development of Florentine art historiography. Leopoldo was depicted posthumously by Giovanni Battista Foggini.